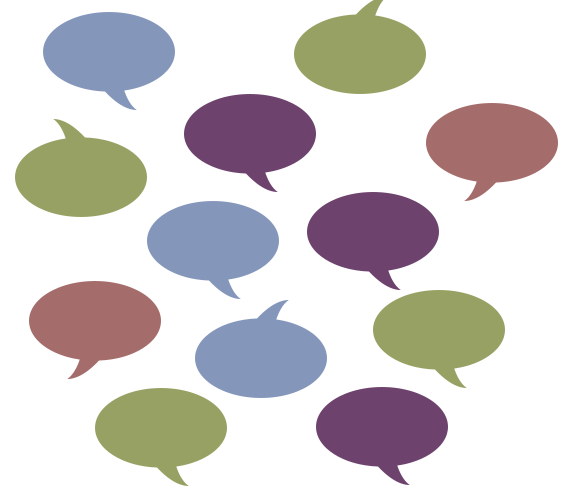 It is hard enough to succeed when the world spins happily on its axis. But in an age of pandemic, physical isolation, and financial uncertainly, the challenges for startups, fledgling businesses, mature organizations, and career-explorers magnify.
But who better to respond with remedies, new ideas, and the potential to turn problems into opportunities than those of us in the innovation space? People sopping with insight, passion, and imagination—those who understand how to be agile, pivot, and envision things others may not.
The roundtable was born.
Over a year and a half ago, we brought together a group of like-minded, focused, entrepreneurs, mentors, investors in a roundtable. All were connected because Chuck knew them, respected, them, and thought they shared common values and the interest of exploration, people he felt were courageous enough to ask for help and generous enough to offer their support to others.
He wanted this roundtable to be different from other entrepreneurial or online business groups. It would be built on connection and extending our reach to new people and resources through others. It would share ideas and insights share collective knowledge and encouragement.
Why struggle with a problem when colleagues may be able to share their experience, wisdom, and scars. Our community prides itself on helping-its-own.
Unlike other great local and global groups, our collective is not built as much on events, but on people.
Connection, Collaboration. Serendipity.
Extending our line-of-sight to people we might otherwise meet. Collaborating and finding new informal and formal partnerships. Just being at the right place at the right to let magic happen.
Monstrous Success
Our global membership, primarily by invitation or referrals, represents funders, founders, investor, inventors, job or gig seekers, mentors and coaches—an eco system of entrepreneurs and those that support them, representing nearly every continent and industry.
We have enjoyed literally thousands-upon-thousands of connections, collaborations, referrals, and job and funding leads. We have shared best practices and accelerated own own (and our colleagues's) growth.We have brought in global thought leaders and peer experts. 
Roundtable Wednesdays
We host our weekly Roundtable Wednesday, often exploring vital topics of mutual interest, presenting a forum for new ideas by peers, and offering a safe place to bring up our challenges in hopes others can help.
Online Portal
This online portal is a source of information, best practices, discussion forums, and special interest sub-groups. It is a place where we can post our own detailed profiles focusing on entrepreneurship and innovation. We cannot stress enough the importance of posting your profile. Your descriptions and key words will connect you with others.
Please join us. Recommend like-minded others you think would benefit from our community.
Help us make this a valuable asset to our community.
We are here to be part of a community. To give what we can and maybe, just maybe, receive what we might need.
At this time, membership is free. It is generally by nomination. People we can vouch for, with similar interests and values. Those who might benefit from the insights of others and whose experience could be of value to colleagues. Feel free to invite those you think would be good contributors.
There are not a lot of rules. Respect and integrity is at the core.  
Be open. Friendly. Courteous. 
Be coachable. Positive. When offered an idea, be open-minded, thinking of ways to make it work, rather than pointing out why it might not.
Be willing to give at least as much as you expect to receive
Share only what you conformable sharing. What you say is public.
Do not post anything that violates copyright.
Respect the privacy and personal information of others.
While there will be opportunities to promote your own services, this is not a forum for sales.
Racist, sexist, homophobic, xenophobic, sexually explicit or suggestive, abusive, violent, or otherwise discriminatory or objectionable language will not be tolerated.  
Report abuse.
Chuck Goldstone
Longtime mentor, coach, entrepreneur, author, strategist, story authority, astute observer, insight extractor, message doctor, pitch piper, vision architect, connector, and purveyor of tough love and gentle encouragement, Chuck  is founder of the roundtable.

He is CEO and Chief Story Catalyst of Chuck Goldstone | Strategies and Stories. He was founder and CEO !deaworks Presentations, !deaCorporation of America, and CommInLaw. Chuck was heard nationally as commentator for over a decade on public radio's Marketplace and was a regular on CBS Boston. He is author of This Book Is Not a Toy: Friendly Advice on How to Avoid Death and Other Inconveniences
He has trained and coached over two thousand entrepreneurs from every habitable continent. He in an adequate painter and avid ukulele player and vintage uke collector.
Our current supportive team who make this website possible

Paul Zagaeski

Kristen Haley
Our thanks to our initial worker-bees
Jon Sachs
Jon is a designer and developer, photographer, videographer. World class expert on poison ivy. Jon developed the structure for this website and is the group's webmaster. More information on Jon and his work at www.jonsachs.com. Reach him at jon@jonsachs.com. Here is Jon's roundtable profile.
Emily Zaccardi

Devvan Stokes

Boris Eidelman